The New York Water Rangers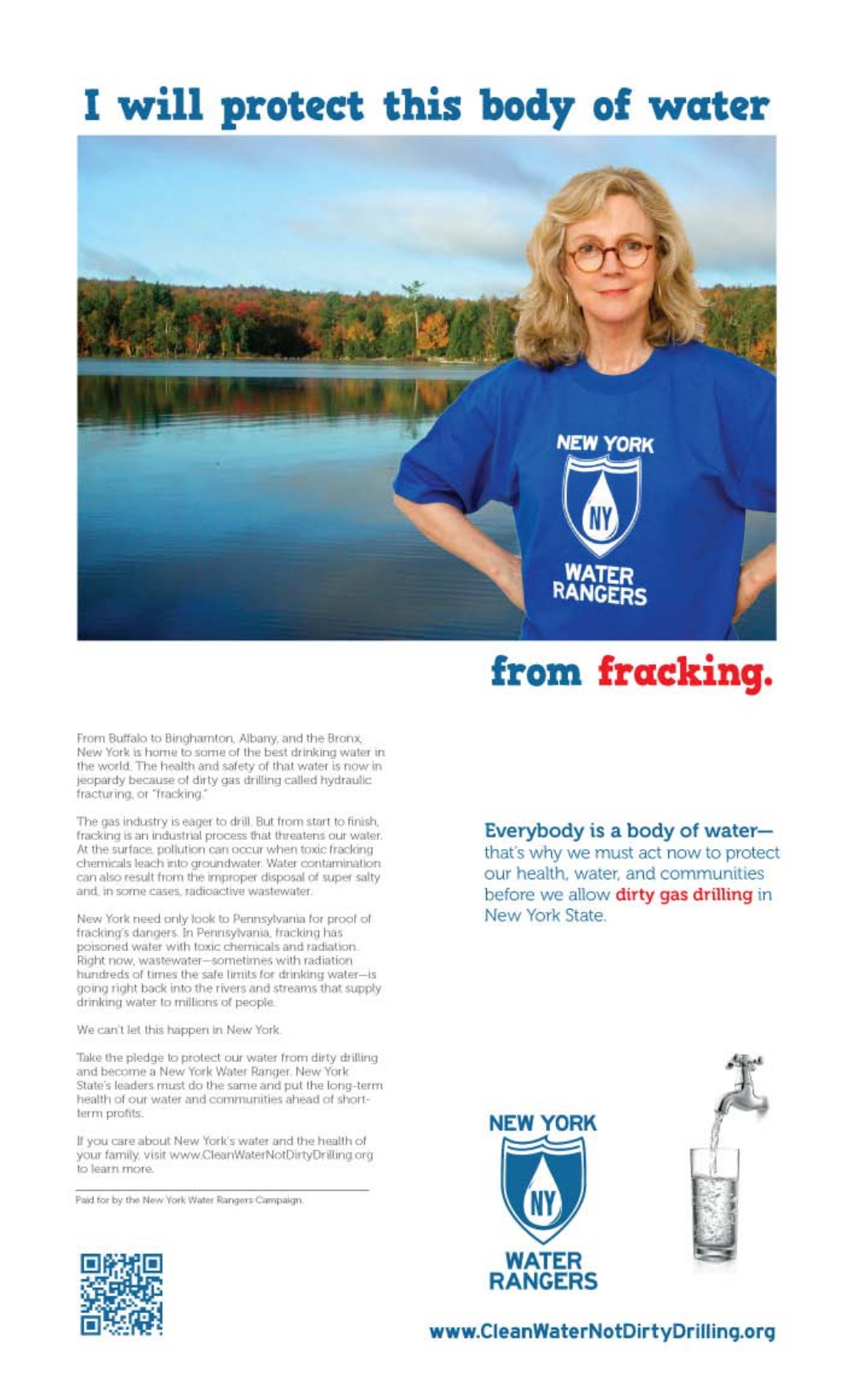 SmartMeme Studios has been at the forefront of defending New York from hydrofracking (dirty natural gas drilling) working with the statewide non-profit The Environmental Advocates of New York (EANY). Working with a coalition of environmental organizations and celebrities such as actress Blythe Danner, SmartMeme Studios developed the branding for a statewide anti-fracking campaign. A key goal for branding the campaign was that it needed to be multi-dimensional—not only engaging activists with a temporary cause but also create something that would remain as a viable network in the wake of a future victory. Foundations were concerned about continuously building movements only to have them disband once the urgency of an issue had waned.
SmartMeme Studios reviewed focus data provided by the partners and foundations and, after working the coalition through the story-based strategy process, determined that enough existing campaigns dealt with the negative story of fracking and that a positive solution-based narrative was missing. SmartMeme Studios created the campaign brand "New York Water Rangers," which not only met the campaign goals but also allowed for the NYWR to be mobilized on other environmental issues that could impact water quality in New York.
The NYWR leveraged social media by encouraging people online across the state to become a Water Ranger and "protect their body of water, because everyone is a body of water". From school children to hockey players to movie stars, NYWR members have been active in both Albany the capital of NY and where major water bodies are located, through the signature highlighting of local watersheds. To date, New York is the last state in the eastern United States to resist hydrofracking, and while the NYWR alone is not the reason, it is credited with helping to deliver a powerful solution-oriented message with a positive future vision to New York lawmakers.